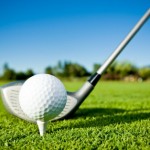 The Grass Ceiling, Inc. has been a service provider to the sporting industry, offering professional consultation and management advice to executive level women, college-aged youth and minorities. The game of golf is synonymous with "big business" and is one of the most effective tools for networking and deal making in the modern business world. An estimated 90 percent of Fortune 500 CEO's play golf and according to Barrons (March 30, 1998 cover story: "Investing in Golf"), one quarter of the 25 million golfers in the U.S. are top management executives and a full 80 percent of that number agreed that the game of golf is an important business development tool.
The Grass Ceiling, Inc. recognizes that powerful business relationships are cultivated but remain very exclusive, even though educational and career opportunities have created a more diverse portrait of American business. As lesser-advantaged (women and minorities) navigate the complex tapestries of the corporate world, the game of golf can provide a neutral zone within which to promote effective communication and positive bonding between professionals and their peers.
The culmination of more than 10 years of research and pilot testing by The Grass Ceiling, Inc., has lead to the development of The Art of the Deal: Golf. It was conceived as a platform to level the playing field for emerging market groups in preparation for growth, advancement, and leadership opportunities. Statistics reveal niche and emerging markets experiencing economic growth at a faster rate than the general market. Over 7.7 million women-owned businesses account annually for $1.4 trillion and employ 35 percent more people in the American workplace than the Fortune 500 companies employ worldwide. African American and Hispanic Women represent the fastest growing segment of entrepreneurs. Studies also indicate that 8 years of consistent growth in the golf industry is due to women and ethnic minorities taking up the sport.
These and other data suggest that women and minorities are making great strides not only in business and commerce, but also on the golf course. As the global economy continues to evolve, and as the affects of niche and emerging markets continue to mature, opportunities to reach these groups will become more important. The Grass Ceiling, Inc. provides you with a vehicle to gain exposure throughout various industries and among executive level groups through our unique programs.